Allow store customers to save multiple addresses like AMAZON and confirm delivery on them.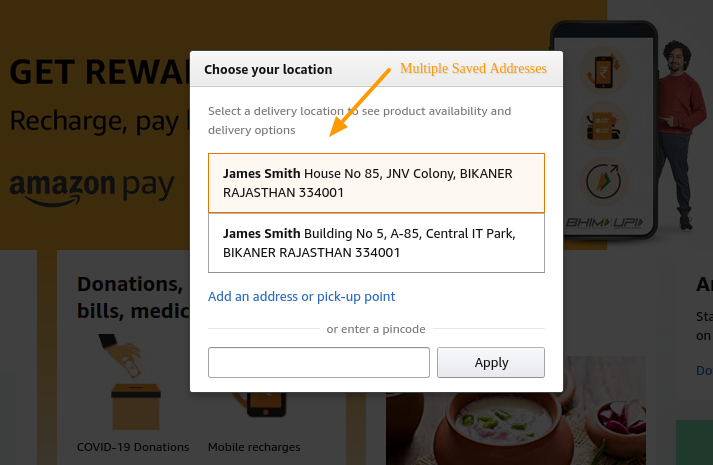 For WooCommerce Powered Stores, Our Plugin Does The Same!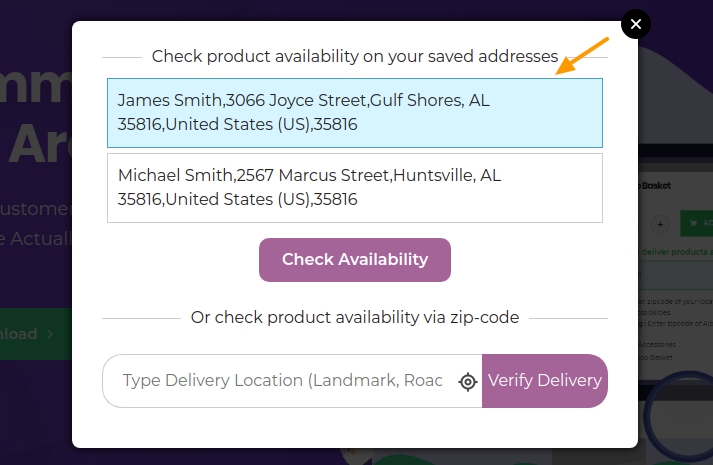 You can see a working demo of popup by clicking on the item "Check Delivery" on the top navigation menu. This will display the popup for you. As you are not logged in, you can confirm the delivery at your current place or by a specifying a zipcode. Logged in users of store will be able to check the delivery on their saved addresses. We've described this feature in the above image how it will work in logged in state for a customer. All customers will be able to create / save multiple address for them. And later they can always confirm delivery on their addresses before placing order.
Get Extention Now!
This plugin is a premium Extension of Delivery Area Pro Plugin for WordPress. You'll get free updates & full support to use this plugin. We'll keep adding new features to it.