Admin Can See Associated Collection Of Products In The New Order Email.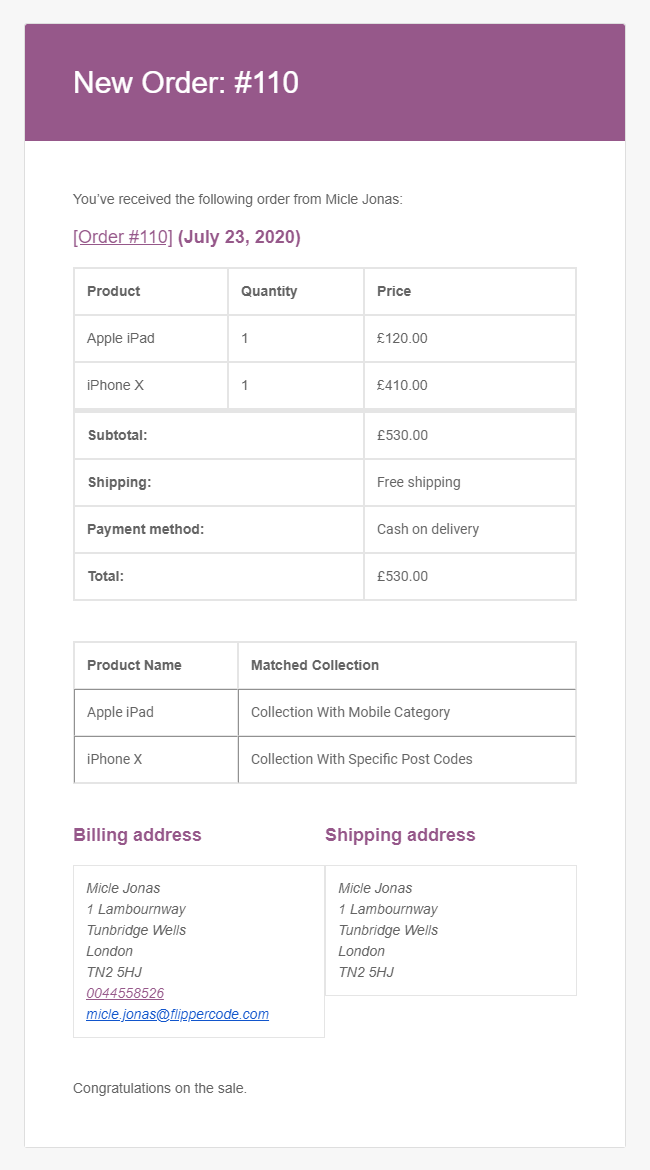 Admin can also see associated collection info on order edit page in backend.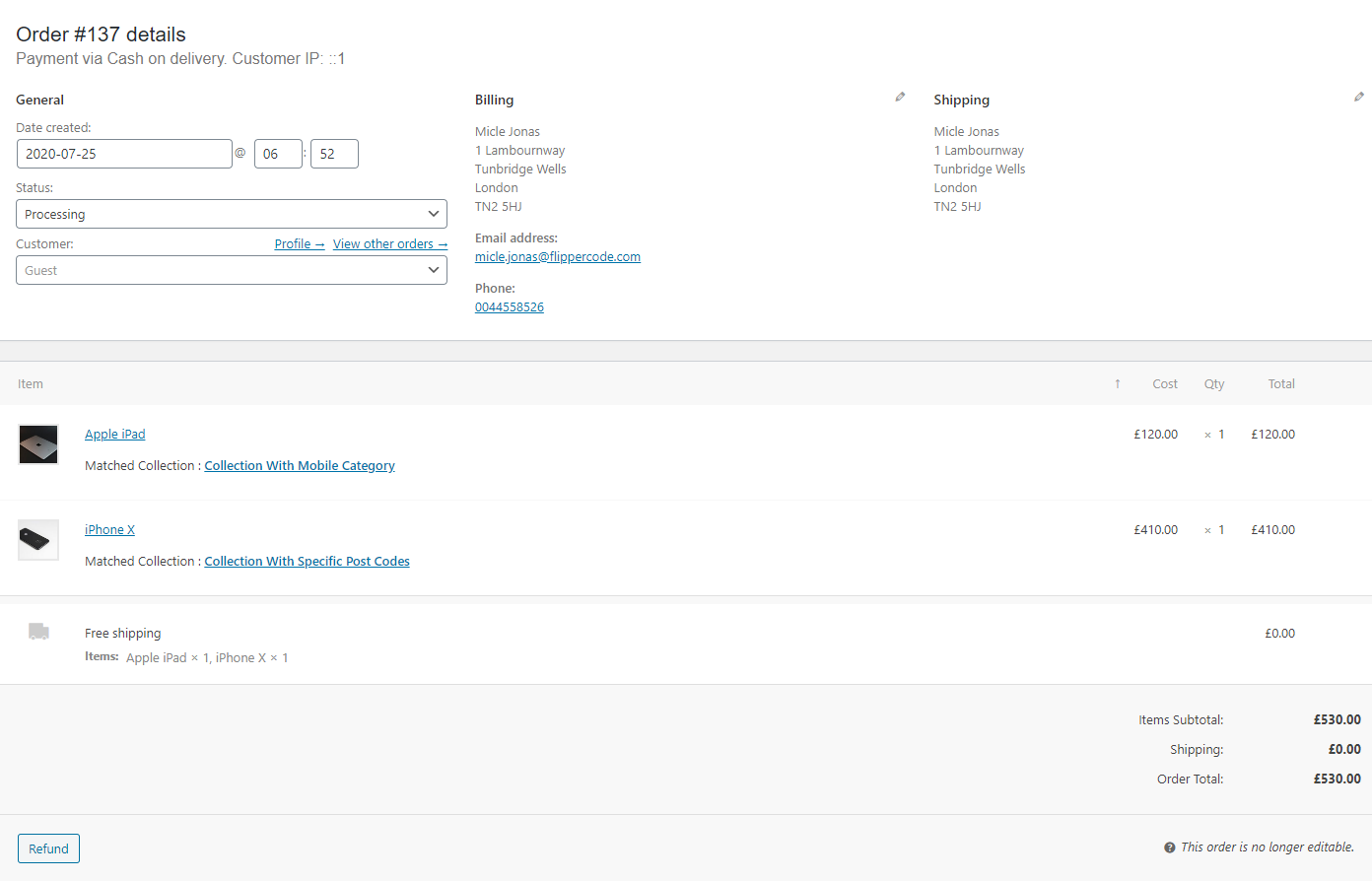 Get Extention Now!
This plugin is a premium Extension of Delivery Area Pro Plugin for WordPress. You'll get free updates & full support to use this plugin. We'll keep adding new features to it.